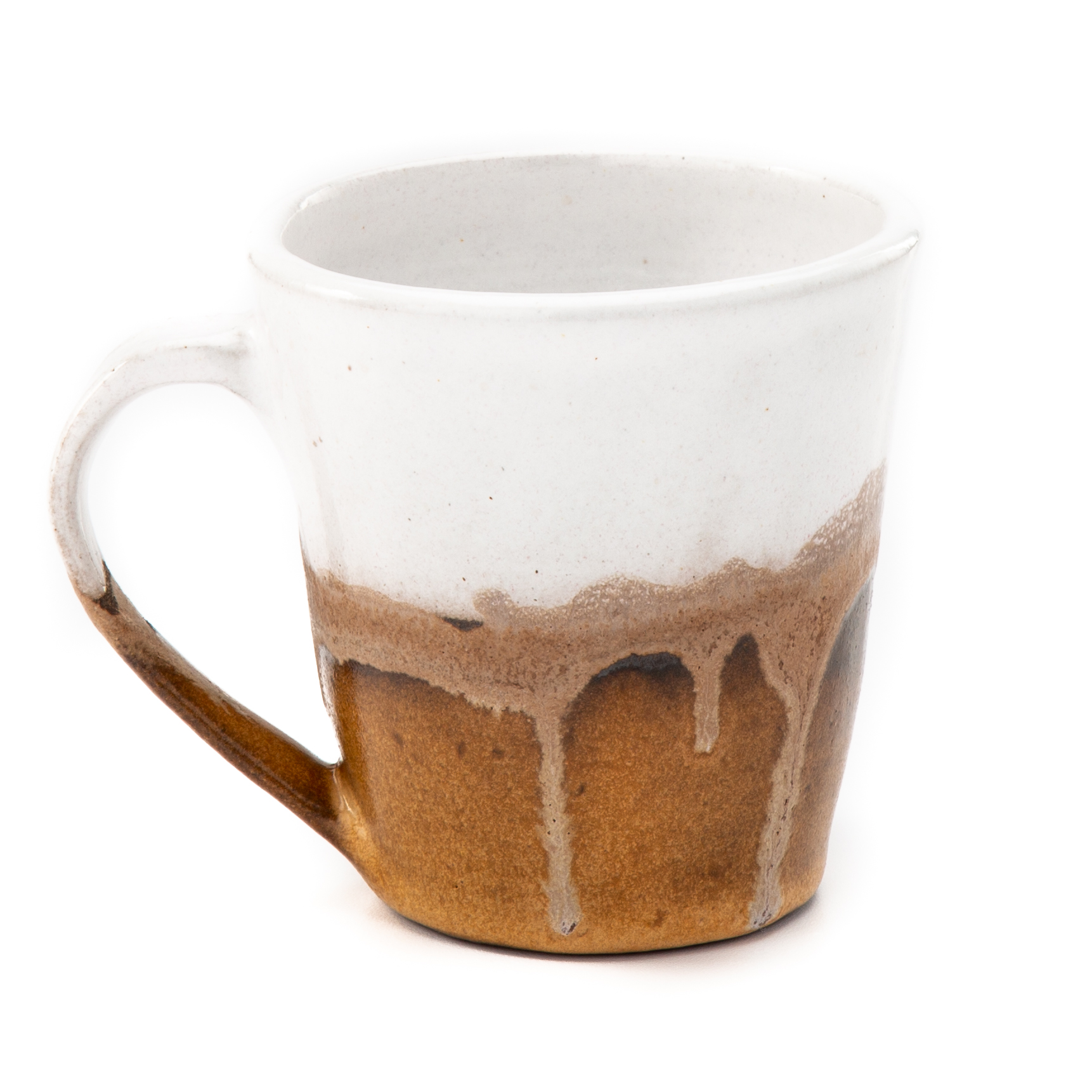 Ancient Shade Mug
Ready-to-ship — Your Ancient Shade Mug will ship within 3-5 business days of placing your order.
Named after the distinctive Yucca Brevifolia. The Ancient Shade Mug was inspired by the survival, resilience, and beauty borne through perseverance of the Joshua Tree. A comfortable handle and tapered bottom gives this mug its distinguished look and feel.
*Each piece is handmade. Slight variations between pieces can be expected.
FEATURES: Classic White Glazed Top And Inside / Rich Rust Glazed Bottom / Muted Taupe Glaze With Exposed Textured Stoneware Middle / 10oz / Handmade in California
MATERIALS: High-Fire Ceramic Stoneware / Lead Free Glaze
CARE: Handwash Recommended / Microwave Safe / Food & Drink Safe