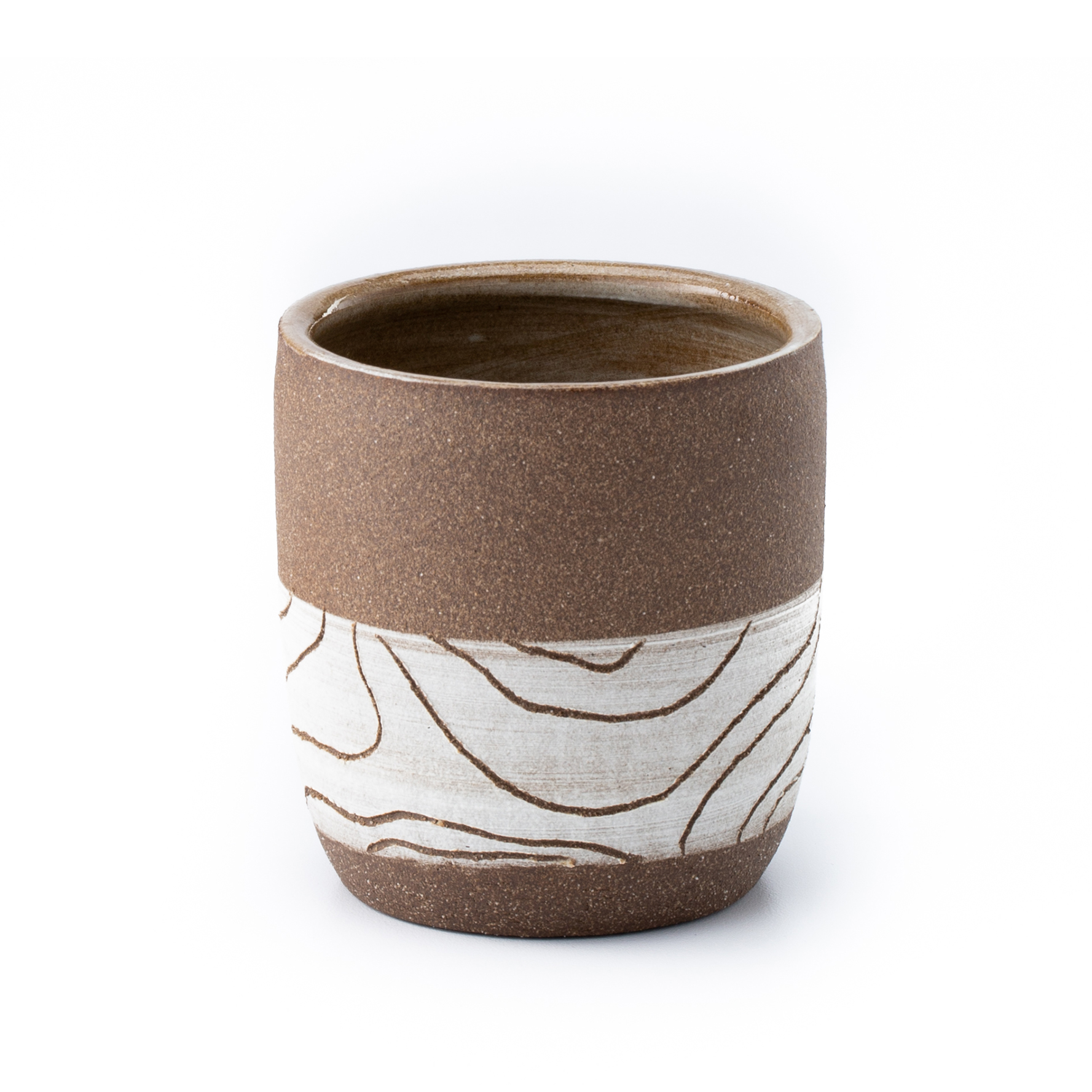 Topo Tumbler
Ready-to-ship — Your Topo Tumbler will ship within 3-5 business days of placing your order.
Inspired by the never ending pursuit of adventure in wild places these hand-carved topographic tumblers are sure to summon the wanderlust inside.
*Each piece is hand thrown and carved. Slight variations between pieces can be expected.
FEATURES: Handecarved Topography / Raw Stoneware Exterior / Brushed White Inside With Clear Galze Finish / 8oz / Handemade In California
MATERIALS: High-Fire Ceramic Stoneware / Lead Free Glaze
CARE: Handwash Recommended / Microwave Safe / Food & Drink Safe